The Rolling Stones : Between the Buttons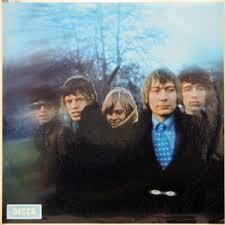 The Rolling Stones : Between the Buttons
Decca 4852
Abkco Records : LP 180 gram
Brand New and Sealed Record
Discontinued : last copy available!...
A1 - Yesterday's Papers
A2 - My Obsession
A3 - Back Street Girl
A4 - Connection
A5 - She Smiled Sweetly
A6 - Cool Calm And Collected
B1 - All Sold Out
B2 - Please Go Home
B3 - Who's Been Sleeping Here
B4 - Complicated
B5 - Miss Amanda Jones
B6 - Something Happened To Me Yesterday
Recorded in 1967
The Rolling Stones' 1967 recordings are a matter of some controversy; many critics felt that they were compromising their raw, rootsy power with trendy emulations of the Beatles, Kinks, Bob Dylan, and psychedelic music. Approach this album with an open mind, though, and you'll find it to be one of their strongest, most eclectic LPs, with many fine songs that remain unknown to all but Stones devotees. The lyrics are getting better (if more savage), and the arrangements more creative, on brooding near-classics like "All Sold Out," "My Obsession," and "Yesterday's Papers." "She Smiled Sweetly" shows their hidden romantic side at its best, while "Connection" is one of the record's few slabs of conventionally driving rock.