Sarah McLachlan : Fumbling Towards Ecstasy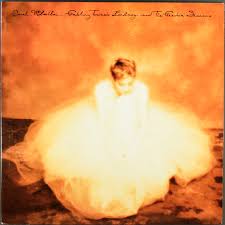 Sarah McLachlan : Fumbling Towards Ecstasy
Sarah McLachlan : Fumbling Towards Ecstasy and the Freedom Sessions
Arista 2000
Classic Records : 2 LPs 200 gram
Brand New and Sealed Record
Discontinued : last copy available!...
Record 1 : Fumbling Towards Ecstasy
A1 - Possession
A2 - Wait
A3 - Plenty
A4 - Good Enough
A5 - Mary
A6 - Elsewhere
B1 - Circle
B2 - Ice
B3 - Hold On
B4 - Ice Cream
B5 - Fear
B6 - Fumbling Towards Ecstasy
B7 - Possession
Record 2 : The Freedom Sessions
C1 - Elsewhere
C2 - Plenty
C3 - Mary
C4 - Good Enough
C5 - Hold On
D1 - Ice Cream
D2 - Ice
D3 - Ol' 55
D4 - Hold On
Recorded in 1993 at Le Studio in Morin Heights, Quebec.
Fumbling Towards Ecstasy is the third album by Canadian singer-songwriter and Grammy Award Winner Sarah McLachlan and proved to be her worldwide breakthrough album.
The Freedom Sessions, released in 1994, consists of previously unreleased tracks that were recorded during the same sessions as McLachlan's 1993 album Fumbling Towards Ecstasy.
"Although 1991's Solace made Sarah McLachlan a star in Canada, her international breakthrough arrived two years later with Fumbling Towards Ecstasy, a softly assured album that combined the atmospheric production of Pierre Marchand (a former apprentice - and evident disciple - of Daniel Lanois) with some of McLachlan's strongest songwriting to date. At the center of everything was her voice, an ethereal, lilting soprano that helped pave the way for Paula Cole, Lillith Fair, and a decade's worth of successful female songwriters. McLachlan utilized the crack between her chest and head voice, emphasizing the changing tones as her melodies climbed into the vocal stratosphere. She was also comparatively young at the time of Ecstasy's release, and her combination of vocal hooks and commercial appeal wouldn't be fully mastered until 1997's Surfacing. Even so, McLachlan's work was rarely as raw or honest as it is on this record, where tales of sin, lust, and love are delivered alongside piano arpeggios and electronic flourishes. "Possession," the album's lead-off single, is a jarring love ballad with lyrics inspired by a stalker's correspondence. There's a double-edged quality to the song's eerie lines -- "I'll take your breath away," "I won't be denied," "Just close your eyes, dear" -- and Marchand underscores that tension by setting McLachlan's melodies to a nocturnal trip-hop beat. Elsewhere, the two lighten up with "Ice Cream," which likens love's sweetness to decadent deserts, yet Fumbling Towards Ecstasy takes most of its strength from the lush, rhythmic dreamscapes that dominate the album. Alternately dark and shimmering, intimate and ornate, Fumbling Towards Ecstasy launched McLachlan's international star power while setting a high bar for her future albums, many of which approached -- but not never quite eclipsed - this career highlight." - AllMusic.
This Classic Records LP was remastered by Kevin Gray and Steve Hoffman at AcousTech from the original analogue master tapes, using pure analogue components only through to the cutting head and was pressed on 200-gram virgin vinyl at RTI.