Roy Orbison : Lonely and Blue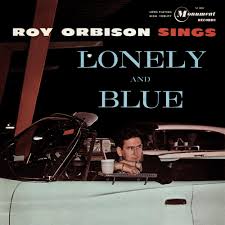 Roy Orbison : Lonely and Blue
Monument 1402
Classic Records : LP 200 gram
Brand New and Sealed Record
Discontinued : last copy available!...
A1 - Only the Lonely (Know The Way I Feel)
A2 - Bye-Bye Love
A3 - Cry
A4 - Blue Avenue
A5 - I Can't Stop Loving You
A6 - Come Back To Me (My Love)
B1 - Blue Angel
B2 - Raindrops
B3 - (I'd Be) A Legend In My Time
B4 - I'm Hurtin'
B5 - Twenty Two Days
B6 - I'll Say It's My Fault
Recorded on September 18, 1959 and September 17, 1960 at RCA Studio B in Nashville, Tennessee.
"Not only a breakthrough for Roy Orbison... but also for rock & roll. Up to that point, apart from Elvis Presley - who was in a class by himself - few white rock & rollers had even tried to make as bold a use of the LP as what we hear on this record. Orbison, his collaborator Joe Melson, and producer Fred Foster turned the singer's debut long-player into a huge canvas for a sound that combined rock & roll's beat, Nashville's countrypolitan sound, and the singer's unique multi-octave range and operatic intensity into something unique in music. The single "Only the Lonely" may have been the most accessible and commercial side of this new sound, but the whole album was packed with great moments and different permutations of that sound..." - allmusic.com
The "golden age" of recordings was from 1955 to 1965, at the beginning of the LP and the stereo era, where pure vacuum tube amplification helped produce recordings demonstrating unparalleled fidelity and warmth, lifelike presence and illumination.
This Classic Records LP was remastered by Kevin Gray and Steve Hoffman at AcousTech from the original master tapes, using pure analogue components only through to the cutting head and was pressed on 200-gram virgin vinyl at RTI.