An Evening with Diana Ross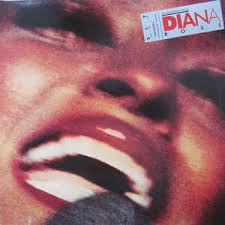 An Evening with Diana Ross
Motown 877
Speakers Corner Records : 2 LPs 180 gram
Brand New and Sealed Record
Discontinued : last copy available!...
A1 - Overture
A2 - Here I Am
A3 - I Wouldn't Change A Thing
A4 - The Lady Is A Tramp
A5 - Touch Me In The Morning
A7 - Love Hangover
B1 - Girls
The Point
B2 - Everybody's Got 'Em
B3 - Me And My Arrow
B4 - Lifeline
B5 - Everybody's Got 'Em (Reprise)
The Working Girls (Billie Holiday, Josephine Baker, Ethel Waters, Bessie Smith)
B6 - Lady Sings The Blues
B7 - T'Ain't Nobody's Bizness If I Do
B8 - I Cried For You
B9 - Aux Iles Hawaii
B10 - Stormy Weather
B11 - Jump In The Pot (And Let's Get Hot) (Instrumental)
B12 - I Need A Little Sugar In My Bowl
B13 - My Man
The Motown Story
C1.1 - Motown Overture
C1.2 - Money (That's What I Want)
C1.3 - Please Mr. Postman
C1.4 - Fingertips
C1.5 - I Want You Back
C1.6 - You Keep Me Hanging On
C1.7 - Baby Love
C1.8 - Someday We'll Be Together
The Supremes
C2.1 - Stop! In The Name Of Love
C2.2 - You Can't Hurry Love
C2.3 - Reflections
C2.4 - My World Is Empty Without You
C2.5 - I Hear A Symphony
C2.6 - Reach Out And Touch (Somebody's Hand)
D1 - The Music In The Mirror
D2 - What I Did For Love
D3 - Improvisations
D4 - Dance: Ten; Looks: Three 2:59
D5 - Theme From Mahogany (Do You Know Where You're Going To) 1:15
D6 - Ain't No Mountain High Enough
Recorded in 1976 live at the Ahmanson Theater in Los Angeles.
It was in the second half of the Seventies that Dianna Ross' career took off with a vengeance after her time with The Supremes. Although she hardly shone out of her acting talents in her second movie Mahogany, in which Motown boss Gordy assumed the director's chair himself, she landed at the top of the charts with the theme song. Fired with enthusiasm after the success of her excellent solo album Diana Ross from 1976, it was followed up in the same year with the Broadway show An Evening With Diana Ross, which was taken on tour. The live recording with the same name is impressive for two reasons. In addition to the lively interaction between the singer, big band and the audience, the album documents the all-around talent of the great lady of soul, who shines out in all facets of show business. Evergreens such as "Stormy Weather" and "The Lady Is A Tramp" are sung with a new gleam, former top numbers ("I Hear A Symphony") or the ballad "Do You Know Where You're Going To," which portrays Ross herself in the movie, are brought back to our memories, and even the disco hit "Love Hangover" is not missing on this evening.
This Speakers Corner LP was remastered using pure analogue components only, from the original analogue studio tapes through to the cutting head, and was pressed with virgin vinyl at Pallas. More information under http://www.pure-analogue.com